Vintage Crewel Kit: Squirrel 9
December 20 2012, 10:14 pm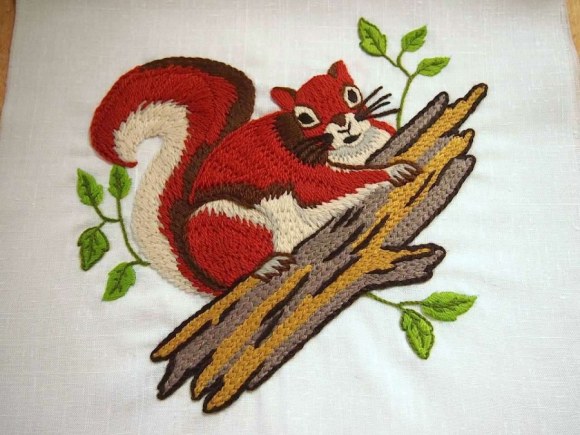 The beginning of the end started with the stitch that's covering most of this squirrel's fat body: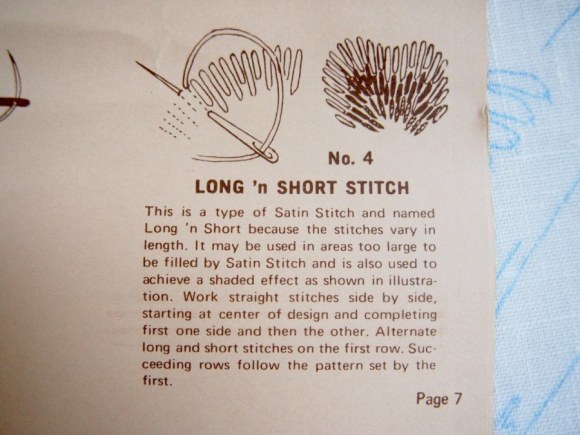 He was at his best with this hairstyle, but the rest of his face couldn't keep going around nude. A smattering of long and shorts did the trick.
The satin stitch was called upon to fill in the vanilla bits around his eyes and filthy muzzle.
And there was a little satin stitch on his ear tips and nose triangle. The stem stitch surrounded his eye patches with a nice milk chocolatey coating.
The last color left was dark chocolate for the beady eyes, nose, whiskers, and smirking mouth. I don't know how he ended up with such a smug, self assured expression, but it's certainly befitting. At times, he looks like elvis, and I think he might be all right. But soon enough, the tomato mauling garden terrorist comes back into view.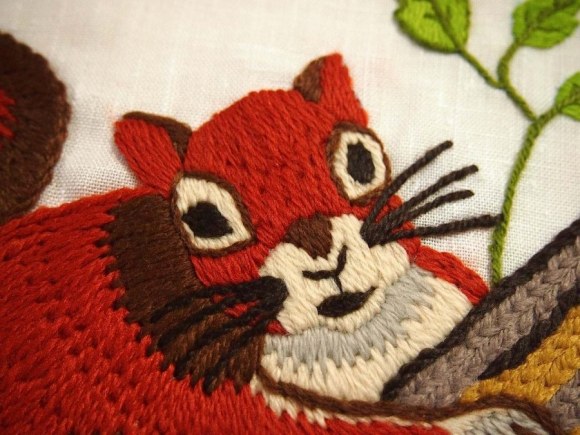 blog comments powered by

Disqus