diy 3 strap bra
February 4 2013, 9:00 am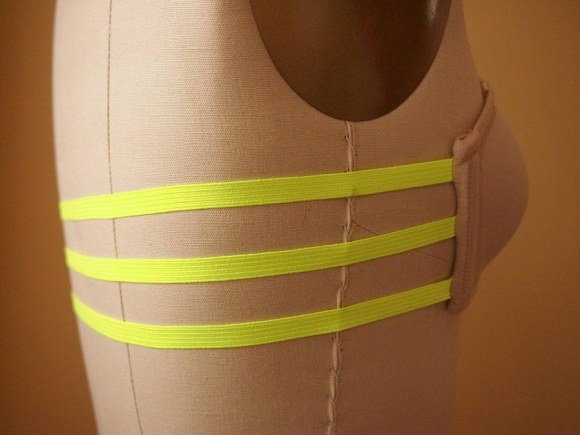 neon elastic saves the day. again.
a super huge thanks to confidence's everything for posting this tutorial to make a bra that can be worn with backless tops and dresses. it is precisely what i need.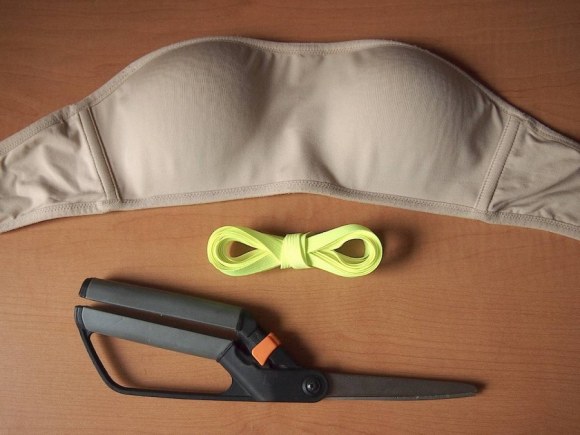 strapless bra
1cm elastic (this came from pacific trimming, but they don't seem to have it online this one is close)
scissors, needle and thread or sewing machine
cut off the back straps about 3/4" from the side boning. use them to figure out how long to cut the elastic tape, adding about 1.5" extra.
with the bra facing up, line up the elastic along the cut edge. sew the elastic to the bra as close to the boning as you can (i did not do that on the first side, and you'll see when it screws me)
turn the cut edge and elastic towards the back at the boning. basting the edge to the front will help hold it in place while stitching.
on the front side, top stitch as close to the boning as you can get.
try it on, and pin the straps to the other side. repeat the steps to attach the elastic over there. trim off the excess.
you can see in the photo that on the second side, the elastic is stitched closely to the outer edge of the boning. this is important to keep the boning from flaring out at the sides. i had to go back to the first straps and tack stitch them along the edge, so save some trouble and stitch it close the first time.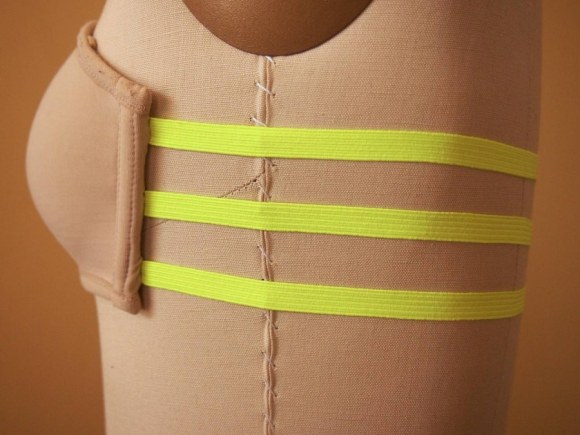 and finito! it looks great and it's much comfier too. perfect with my favorite whit top.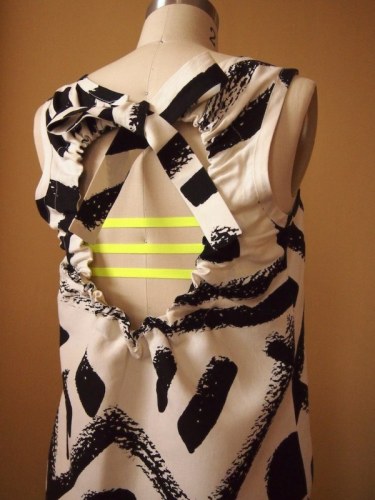 blog comments powered by

Disqus