Freestyle Overlord
December 19 2013, 3:52 pm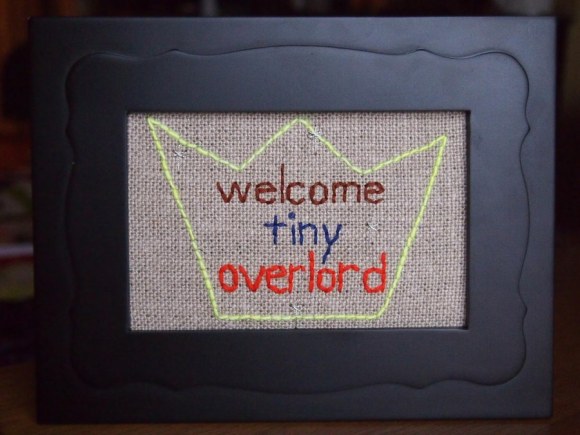 Well, it's been 6 months since the last overlord, so naturally, it was time to pull out the subversive cross stitch pattern. again. It's become a standard gift for incoming babies, but it's been done so many times. To break the repetition, this overlord is as informal as it gets- basically just a sketch in thread.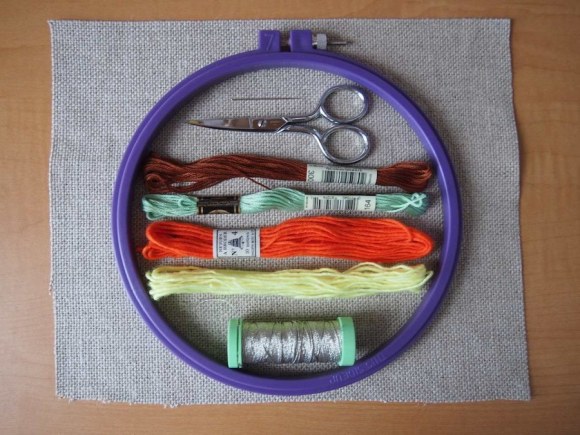 The ground material is a heavy weight linen. The word "tiny" was planned in mint green, but once on the ground fabric it all but disappeared. A deep ultraviolet blue replaced it. The other colors were scraps and leftovers from previous projects- wool, cotton, and metallic.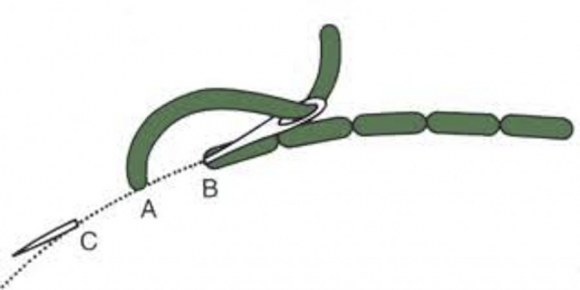 The only stitch used is the back stitch, and there was no pattern. Below are just a few tips if you decide to stitch up a sketch of your own:
Before framing, traced the inside window of frame on the back of the fabric. Marked center vertically and horizontally.
Normally, I'd work from the center out, but this time I started with the crown as a guide for how big the words should be. A ball pin at the point of the crown helped to guide the stitch line.
Once the crown was finished, it was worked from the center out.
The "welcome" started at the center of the word and worked out.
The final stitches give the "impression of sparkle". When looking at it from straight ahead, the metallic thread is almost invisible. But from an angle, it shines nice and bright.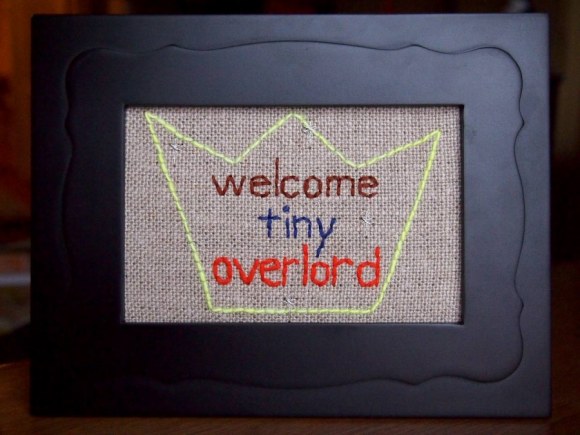 This overlord is much sweeter than the previous ones. Less patronizing. Maybe it's not as funny less formal? It's still pretty cute, and it felt good to break the repetition for a change.
blog comments powered by

Disqus