log cabin quilt: block 15
May 1 2012, 3:00 pm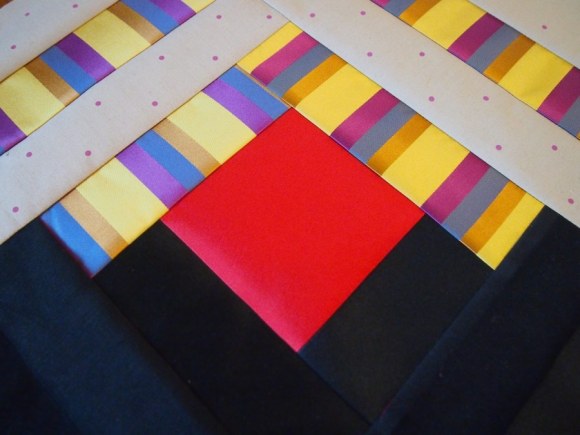 15 down. only 5 left, i think.
the last time i used this stripe it was with lilac and browns. this one had to look completely different, and i liked the last yellow/black combo, so i went that route again. the black satin is jersey backed (not by me), and it was a pleasure to work with. is that what i should've been backing satin with all along?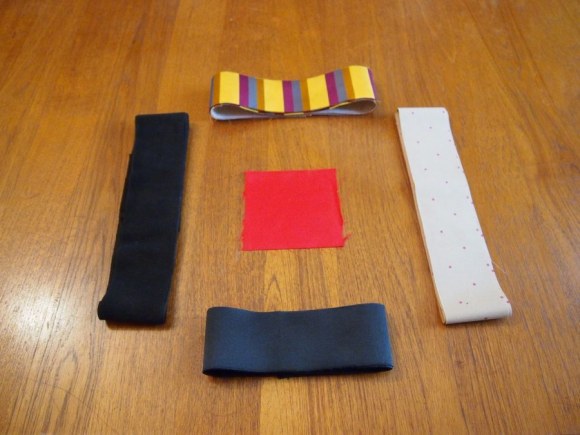 red silk satin
yellow/purple/violet silk stripe
tan cotton with pink dot
black corduroy
black satin
this might be my cleanest block yet. all the fabrics worked well and behaved themselves. it's a severe look with the black on black, but i like the high contrast.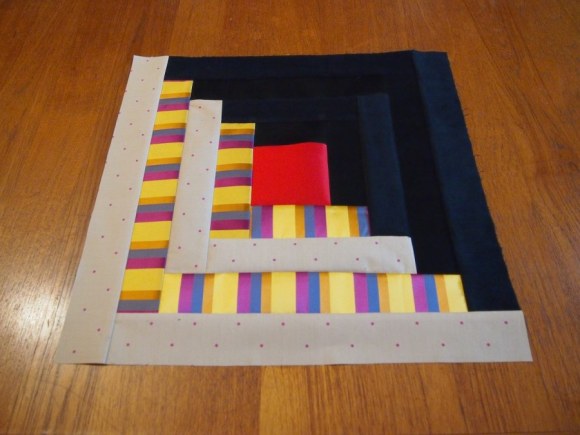 blog comments powered by

Disqus