pumpkin cannoli
November 22 2012, 12:15 pm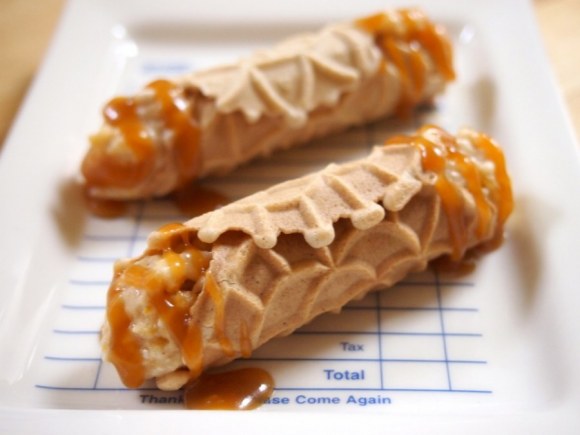 holy cannoli
it's thanksgiving, so i'm going to ease up on being a cannoli purist. especially because pumpkin in cannoli filling is a beautiful beautiful thing. the pioneer woman's recipe for fresh pumpkin puree came out great, and the color is gorgeous.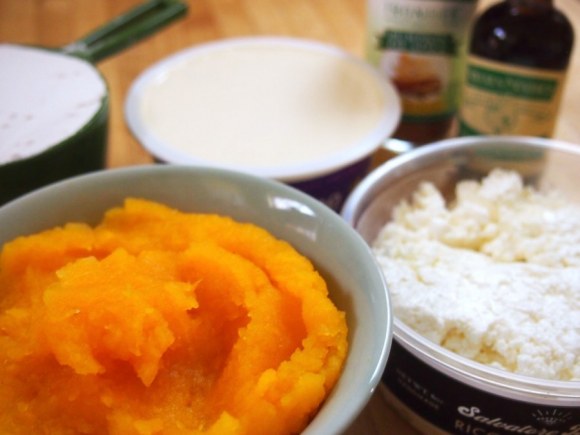 the shells were made from pizzelles, with a minor tweak- subbing 2 teaspoons of cinnamon for the anise. if the cookies break while trying to roll on the forms, add another drizzle of oil to the batter and mix it in well. the full recipe made way more than what was necessary- a third of it would cover the needs here.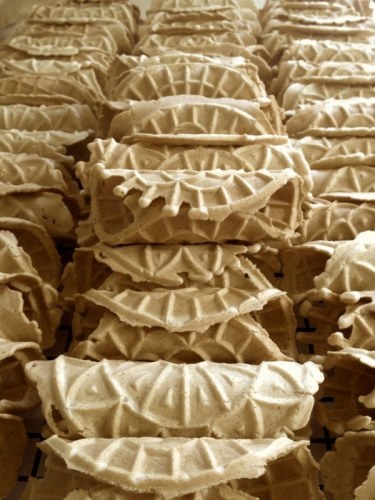 of course store bought shells will work if you have enough going on in your life, and don't feel like burning your fingertips.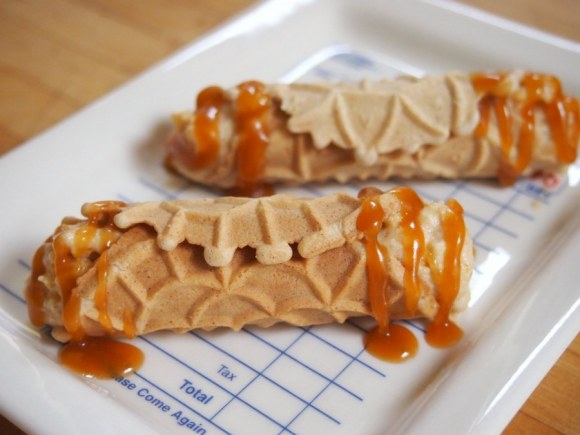 pumpkin cannoli
1 cup mascarpone cheese
1 cup powdered sugar
1 cup pumpkin puree
1 cup ricotta cheese (drained well, if it's liquidy)
1 teaspoon vanilla extract
1 teaspoon pumpkin pie spice
12 mini cannoli shells
preparation:
in the bowl of a stand mixer, or with a hand mixer, combine the mascarpone and the powdered sugar until smooth. add the pumpkin, ricotta, vanilla, pie spice and mix until well combined.
put the filling in a plastic bag and squeeze it into one corner. clip the corner with scissors and pipe it the shells. (for photos of this delicious technique click here.
drizzle the ends of each cannoli with caramel or butterscotch.
blog comments powered by

Disqus