vintage crewel kit: ladybug 5
October 1 2012, 11:54 pm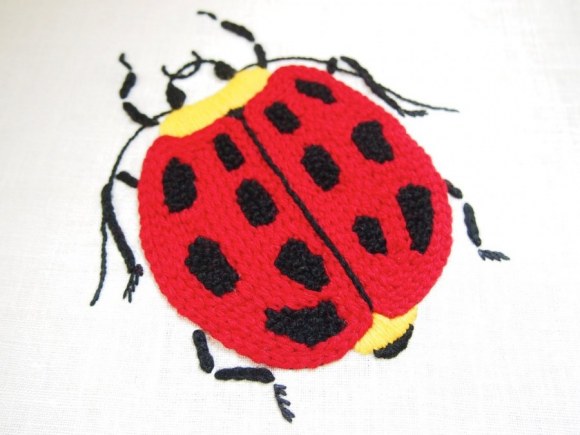 time to put this guy to bed.
there were 2 options for filling in the spots on this handsome devil, the good ole satin stitch, and the french knot. despite a strong inclination that the satin stitch was the best looking option, the prospect of a hundred french knots was too powerful. they're the best. let's take a closer look, shall we?
like the chain stitches that filled in the back, each spot was worked in a spiral, from the outside in.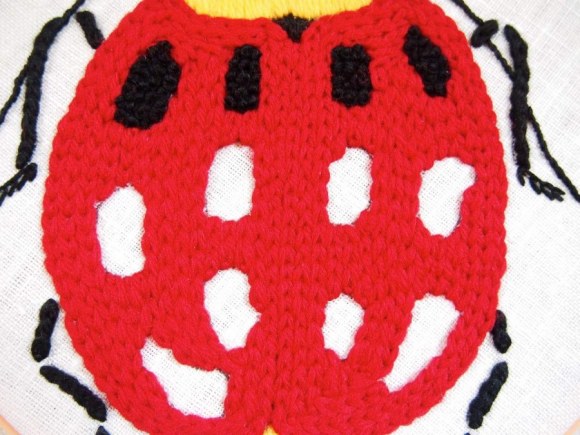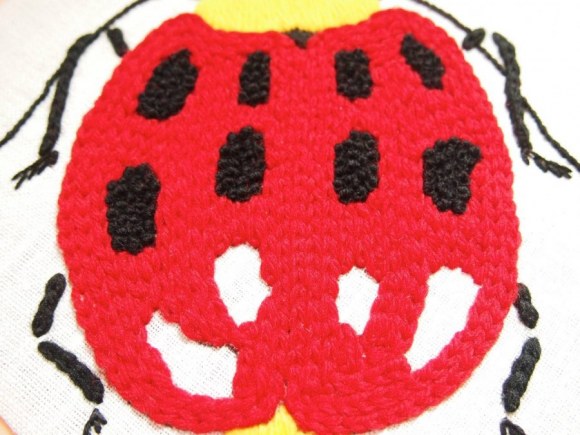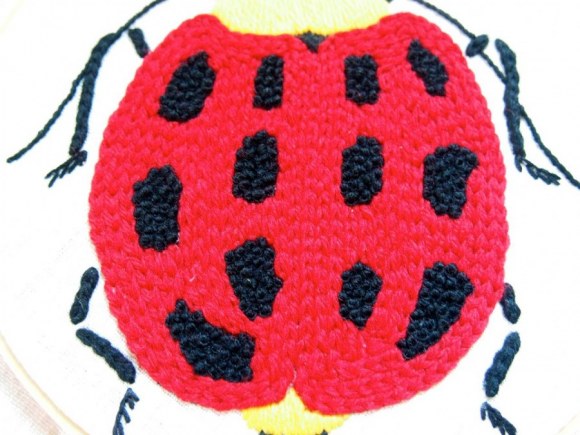 when they were filled up, it was time to add the final stem stitch up his back:
let's be honest here: i still think the satin stitch would've looked better. there's a hell of a lot of texture on this critter. even so, if given the chance to do it again, i'd pick the same thing. french knots! they're addictive.
blog comments powered by

Disqus