vintage pattern: McCall's 8445
December 30 2013, 6:44 pm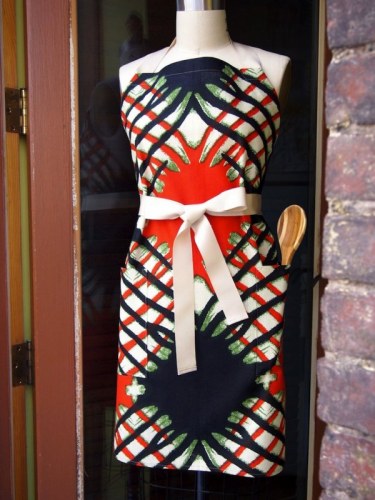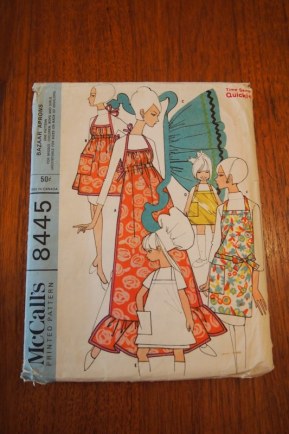 an old pattern and fabric scraps- leftovers can be delicious too.
pattern look familiar? it was used nearly two years ago to make the marimekko apron. McCall's 8445 has three apron styles, but only the empire gathered version has been made while i've had it. turns out, the standard bib apron is a looker too- and dead simple to sew up.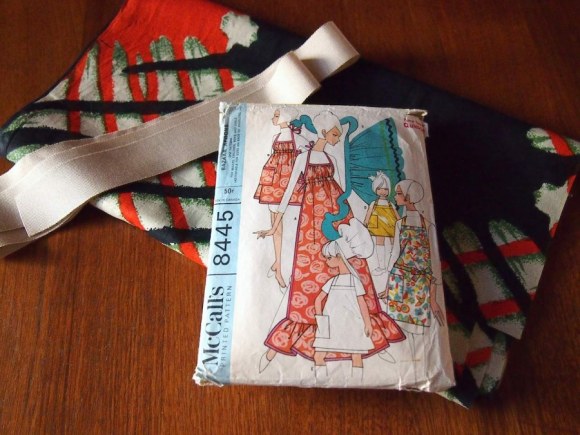 fabric look familiar? it's the remnants from the 4 panel drawstring dress. the dress required some serious finagling to line up the print, so there was quite a bit left over. the pattern has instructions for making the neck/ waist tie in self fabric, but a good quality grosgrain ribbon works just as well (and saves a step).
the strap runs through casings on each side of the bib, starting at the neck and exiting at the back. the directions for the self strap have a final width of 5/8". since the ribbon was 1 1/4", the casing pieces needed an extra 1/2" width to accommodate.
the fabric scraps weren't wide enough to use a single piece as the body. once again, the print had to be lined up and center seamed. that part wasn't as complicated as trying to match the pockets- there wasn't any of the actual repeat to use, so they were fudged a bit. when worn, it's barely noticeable.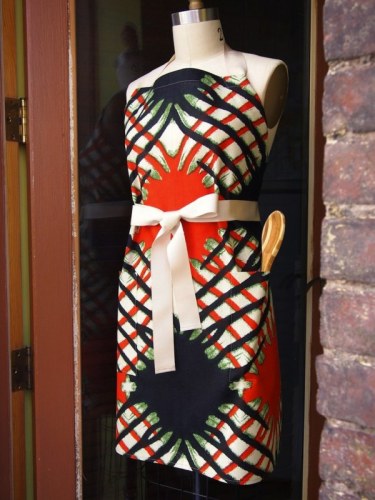 this pattern is great for a first time sewer. it comes together fast- even more so with the ribbon strap. if made from a single piece of fabric (or in a solid color), it should only take about a day. my only gripe is with the neckline- it's a bit too wide. otherwise? not too shabby for leftovers.
blog comments powered by

Disqus