log cabin quilt: block 11
April 3 2012, 12:00 pm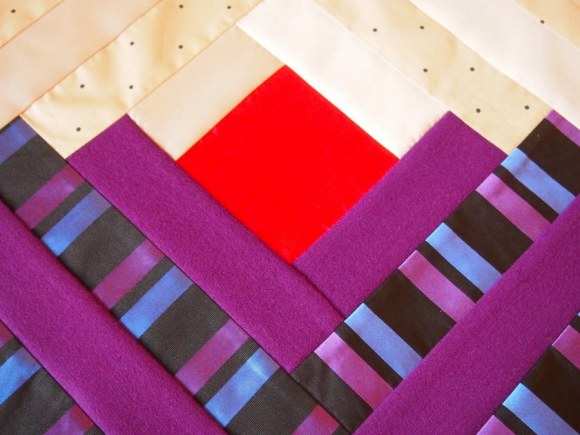 11 down, still many more to go.
as with the last block, i'm continuing to do some straightforward dark and light combinations. again, i've broken one of the rules i set at the beginning, to not use more than 1 print in a block- but the dots are so tiny and look so good with the stripe that it doesn't bother me. i have many more colors of this dot, so it will be surfacing again...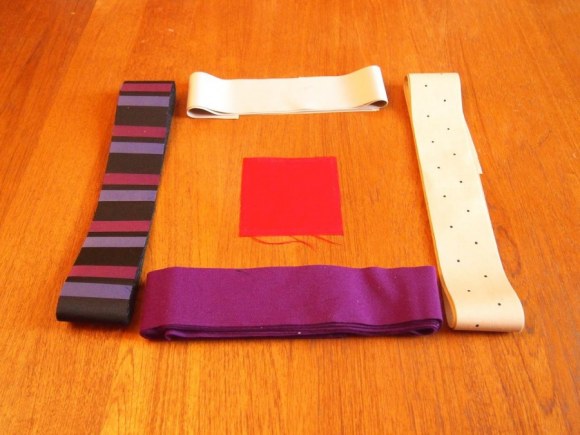 red silk satin
beige silk satin
tan cotton with black dot
purple wool double knit
black/purple/periwinkle stripe silk (backed with fusible pellon)
even though this block lacks the retina searing color combinations of most of the others, i'm still pleased. a nice pause of normal in a sea of crazy. that kind of works for describing my life too.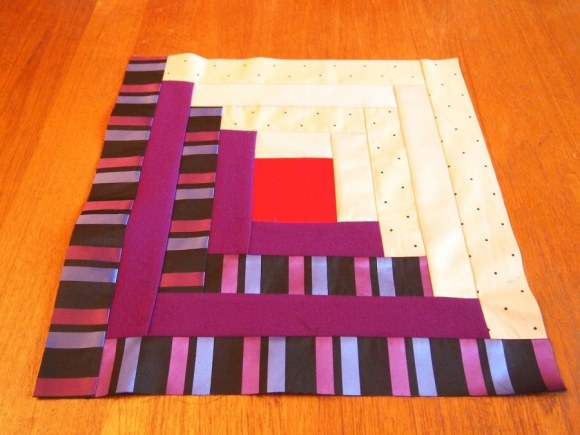 blog comments powered by

Disqus