moss resin bangles
May 7 2013, 9:58 pm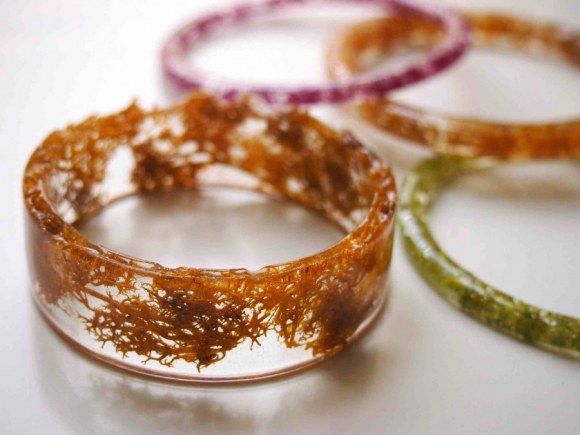 mossy veins.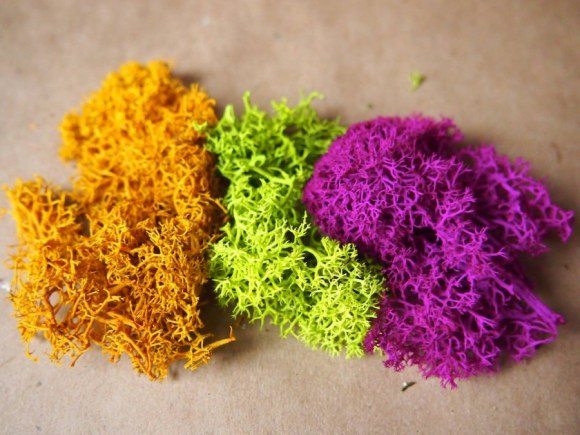 the gift shop at the brooklyn botanical garden has a magical product for sale. super moss reindeer moss comes in a bunch of fun colors and looks totally creepy. just the thing to embed in resin. (for full details on how to pour resin, click here)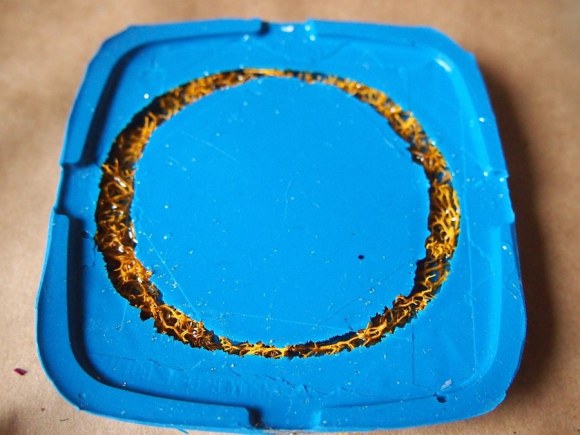 four silicone molds were used: 3 skinny bangles (one slightly wider at the sides), and 1 tall, thin bangle. all four were problematic in different ways, but the most noticeable effect in all of them was the change of color of the moss. much darker when coated with resin.
the moss was too thick for the skinny bangles, even the one with the wider sides. it stuck up past the top of the mold, but was impossible to push down without looking smashed when the resin was poured. air bubbles were an issue, but it was easy to evenly distribute the moss around the mold.
it's impossible to control the moss in the mold. since to opening was narrow, it was difficult to see what was happening in the cavity, which created a very uneven distribution of moss around the bangle. some sections didn't touch the bottom, some clumped up- there's no way to tell what's happening in there.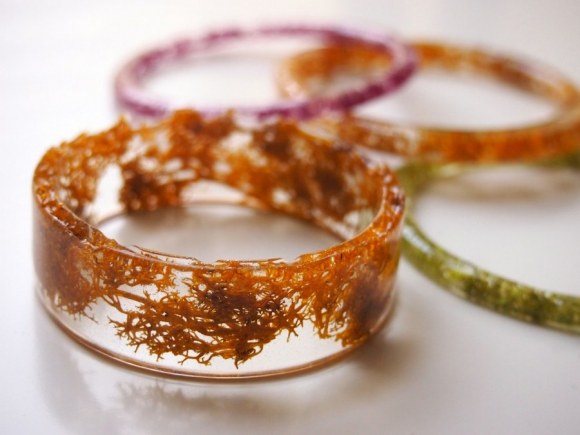 this was the first time i tried out the tall thin mold (a real pain in the buns to pour into), and it's clear that i didn't fill it all the way to the top. since it was just a trial, i didn't lose any sleep. of the four, this one has the most interesting potential, so i'm going to give it another chance to be great. maybe some resin spacers are in order too...
blog comments powered by

Disqus