neon elastic headbands
April 25 2012, 3:00 pm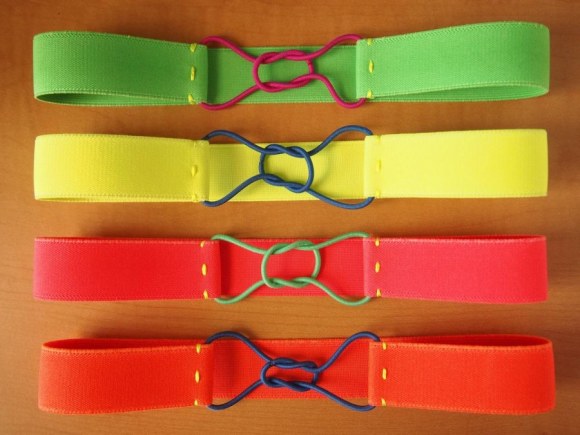 show that drizzly weather who's boss.
drizzly rain is the number one enemy of my hair. and we've had plenty of it this last week. after using an entire package of bobby pins trying to contain it, i finally made some headbands. there was plenty of neon elastic left over from the belts, and hairbands left over from the paracord bracelets.
materials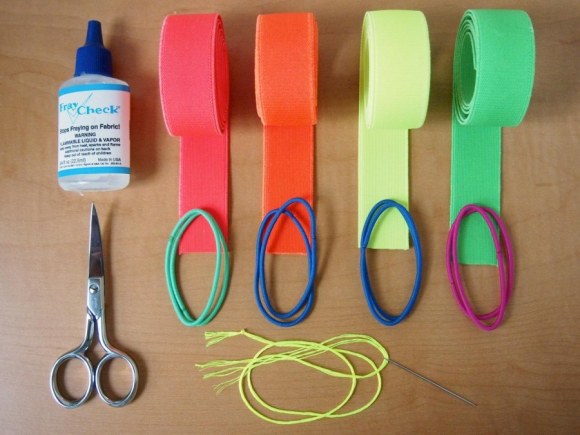 2 hairbands
fray check
scissors, needle, pliers (they help pull the needle through the elastic)
construction
fray check all cut edges on the elastic, and let dry. knot together the hairbands (see the last headband tutorial for photos).
roll the elastic over one side of the hairbands. knot the floss (use all 6 strands) and pull it through the elastic hem and the headband, keeping it close to edge.
bring the needle around the edge of the elastic, and pull it through the hem on the back to the other side. make another tack stitch the same as the first.
add one more tack stitch in the middle of the elastic. on the back side, knot the floss securely, but not too tight that it puckers the stitching. bring the needle back through the hem and out on side. trim off tail.
at this point, try on the headband to determine the length. when you've cut the elastic to fit, fray check the edge and repeat the steps for attaching the hairbands. be mindful that the elastic and the hairbands aren't twisted when attaching the second side.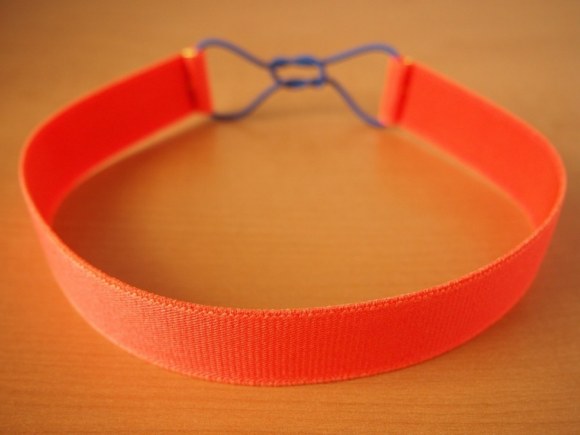 blog comments powered by

Disqus