poly cord knotted headband
July 18 2012, 12:00 pm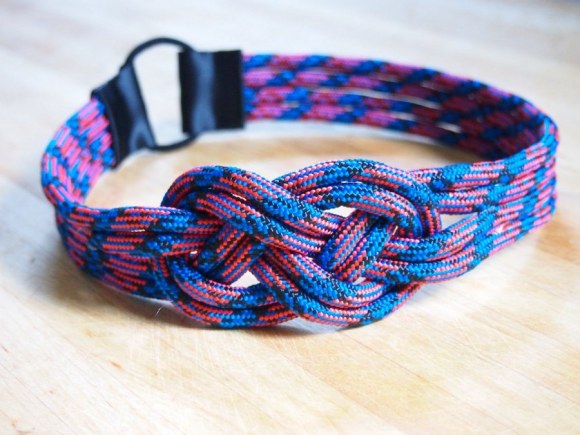 a crappy weather combatant.
when it's over 90 degrees in new york, 2 things are certain:
i'll need popsicles.
i'll have a horrible hair day.
the only solution to number 2 is a thousand bobby pins and a good headband. there have been so many sticky hot days recently that i've cycled through my headband stash, and needed something new. a recent purchase of poly cord at the hardware store was begging for it.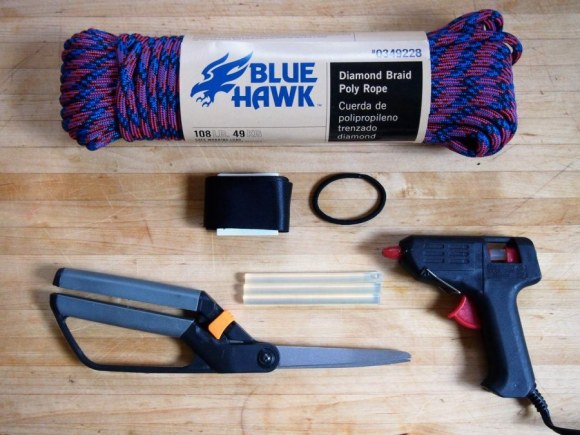 there are a ton of tutorials on how to tie this knot. i used this one, but there's also this one, and even this one. i had a half hour to throw this together, so hot glue was preferable to sewing. it held up through the heat and a wicked thunderstorm to perfection.
cut cord into 4 pieces, each 1 yard in length. follow any of the tutorials above to tie the knot.
heat up the hot glue gun. about 1" from the knot, glue together the center strands. use as little glue as possible to keep it clean.
glue the outer strands to the center at the same distance from the knot. repeat on the other side.
cut the ribbon into 2 pieces, about 2 1/2" long. try on the headband and determine where you want the knot to sit. i didn't want it centered, so the starting length was perfect for the longer side.
trim all the cords on one side to the same length. glue together (this doesn't have to be super neat.)
glue ribbon to the top side of the cords, along the bottom edge.
run another line of glue along the bottom edge of the ribbon, and fold it back towards you. this will create a clean hem on the outside.
flip the ribbon over. slide on the hair band.
run a line of glue along the bottom edge, and fold it up to create a hem.
fold the ribbon in half, and line up the top edges of the hems. glue the back hem to the cords.
at each side of the ribbon, add a tiny bit of glue. pinch together the sides and trim off an excess glue.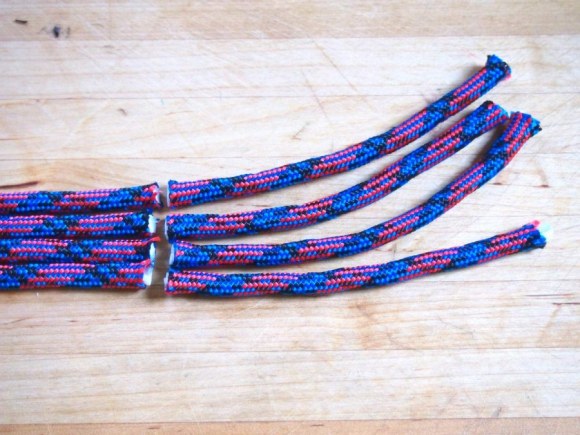 at this point, try on the headband again to figure out how much needs to be trimmed. i took about 4" off.
repeat the same steps for finishing the ribbon on this side, looping the elastic through.
blog comments powered by

Disqus