log cabin quilt: block 12
April 11 2012, 3:57 pm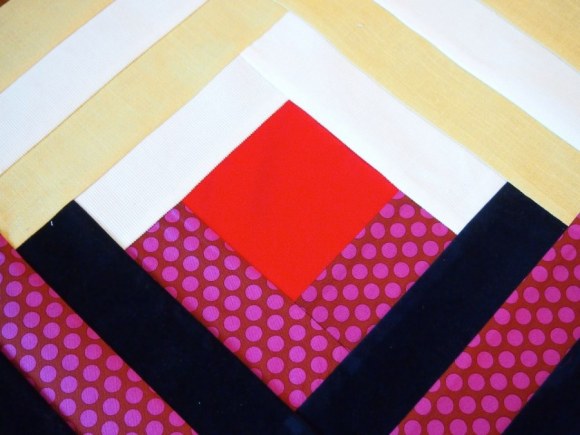 12 down. a dozen!
after completing a few tame blocks, i was ready to do another slightly wilder combination. the dot was used on a previous block in a different color. as before, it required a fusible interfacing to keep it from slipping around.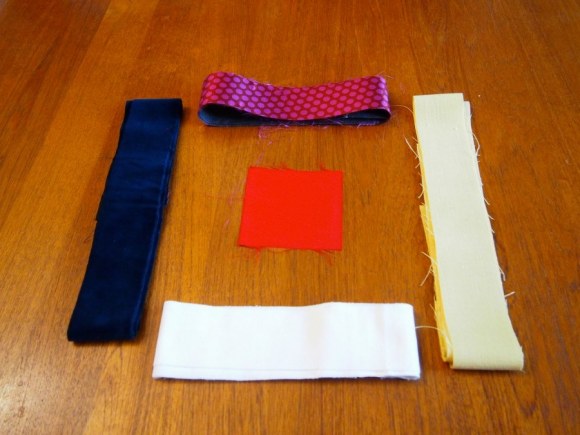 red silk satin
burgundy/pink silk dot
lemon linen
white corduroy
navy velvet
i'm pleased with how much pink has made it to the dark side. it really shakes things up when all the blocks are sitting next to each other. i'm still undecided about how many blocks will be in the final quilt top. this might be the halfway point, in which case it will be wrapped up sometime around halloween. remind me not to think about that again.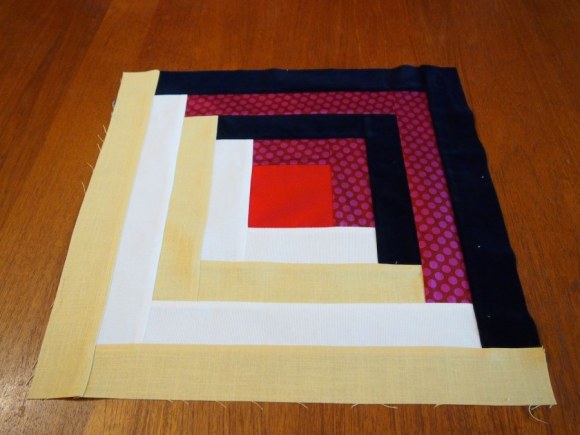 blog comments powered by

Disqus